When your kids are back in school, eye protection is the most important thing
It is proven that high energy light emitted from digital device screens, which are used more than ever in classrooms today, could be an important risk factor for macular degeneration, the major cause of acquired and irreversible blindness in the developed world.

Technology is very important in the educational process, but it's essential to know its risks and know how to control them.  Wouldn't it be advantageous to protect their eye health for the future while your students routinely use computers and tablets daily for studying in classrooms? Responsible schools have already acted to protect the eyes of their students.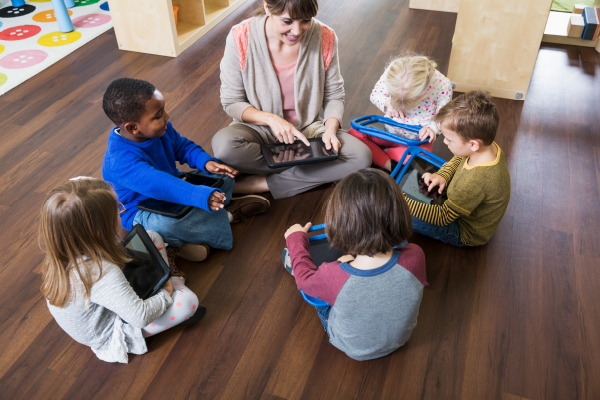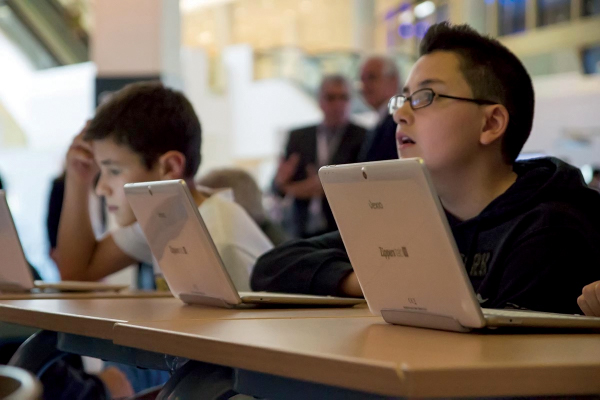 We don't have time to wait until public institutions decide to act upon this problem. Remember that it took too many years and lives, before the authorities enacted laws for mandatory seat belt usage; are you going to wait for them to make a decision about the toxic light that's harming our students right now?

At Reticare we continue to guard a sustainable and proactive education against eye diseases and vision impairments that are on the rise. Today, awareness and protection by schools can prevent blindness in the future. But do you really know the magnitude of the risks and what you can do to reduce them?
Whether you are the director of a school, a teacher, or a parent, in this document you will find all the necessary information to help you understand the problem with device screens.  You can also find our scientific studies, highlights and, most importantly, the solutions and what you can do about protecting your students.
Our technical and advising team will answer all your questions
What do we offer?
· If you are a school or a parent association, contact us for special conditions.
· Personalized advice.
· Communication strategies for parents
Successful business cases
More than 80,000 non-university students, as well as students at West Point Academy and RCC Hardvard already protect their eyes with Reticare.